31 Oct

Conqueror News Volume 8

Volume 8 – 2018.10.31
Greetings Conqueror!
Sneak Peek At My Next Novel


As a Conqueror, you get exclusive access to what I'm writing. Here's a sneak peek at my next novel, The Braille Killer. It's a crime suspense novel with a bit of urban fantasy. I'm hoping to release it early 2019. The sneak peek is the first chapter of the novel. It's the raw, unedited version.
There's a fantasy aspect in the story because I've connected it to the World of Centauria, which is where my The Dark Heart Chronicles series takes place. The 1st book in that series is Dark Lament. You can read sample chapters of it on my website here.
Once you've read the sneak peek, I'd love to know what you think of it. Share your comments with me on Facebook or Twitter or reply to this email.
Enjoy!
Daniel Kuhnley
| | |
| --- | --- |
| | NaNoWriMo is the National Novel Writing Month (which is officially the month of November). The basic goal of it is to get authors and writers focused on their writing by utilizing a "competition" to write at least 50,000 words during the month. For the competition I will be working on my Rended Souls novel (Book #3 in The Dark Heart Chronicles series). I hope to complete at least 80,000 words or roughly 1/2 of it. I'll be sharing my writing progress regularly, so follow along on Facebook and Twitter. |
---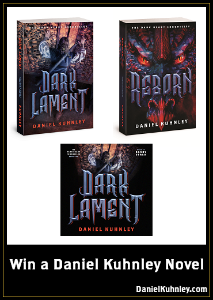 I'm giving away a free novel!
In November, I'll be giving away one of my novels to a lucky winner. I'll let you know when the giveaway starts. Learn more here.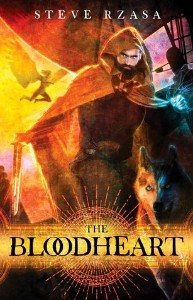 Book Review – The Bloodheart
I recently finished reading The Bloodheart by Steve Rzasa. I met Steve at a Realm Makers writing conference and we're now friends. Because of our connection and that this is a fantasy novel I decided to give it a read. I thought it was an exhilarating ride and I gave it 4 stars. Check out my full review on Goodreads.
Follow Me On Social Media & Author Platforms